Our Mission
BridgeHaven Academy strives to create a challenging learning environment that encourages high expectations for success through developmentally appropriate and differentiated instruction that allows and encourages individual differences and learning styles. We presume competence for all of our students and believe in their ability to communicate using a variety of methods to learn through meaningful academic content.
BridgeHaven Academy officially opened its doors January 2017 as a private, not for profit school. It is through the personal experience of the founders, and their journey into a world where for the first time, communication has become possible, that BridgeHaven Academy was established. Lynn Yeager, is the school's founder. Her son Jacob is the driving force behind opening BridgeHaven Academy. Before Supported Typing changed his world by giving him a voice, he relied on his ability to learn quickly and gain as much knowledge as he could by observation. By paying close attention to what was happening around him through the course of his days, Jacob eagerly learned in silence, even teaching himself to read. A smart child with so much ability, yet unable to share these achievements with anyone.
Jacob found his voice when he and his family found Supported Typing. Now, as an experienced typer, with a path to a world full of learning and potential, there were other roadblocks threatening his achieving his goals. It quickly became obvious to each of them that they would need to determine how to educate Jacob and meet his thirst for knowledge and allow him to soar. Jacob needed to be in a school that would embrace his only method of communication to this point. Since there wasn't one within a 200 mile radius they decided to open BridgeHaven Academy. The solution was simple, Jacob needed his community and the community needed BridgeHaven.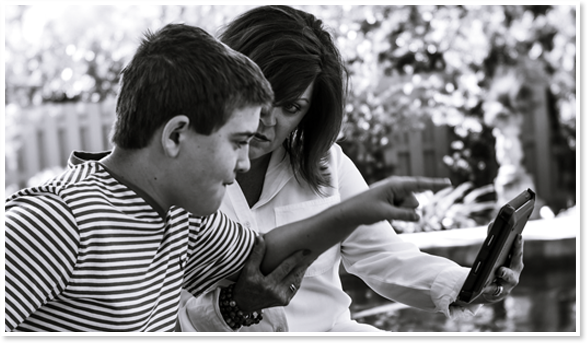 Lynn Yeager, has the qualification necessary to embrace and achieve this goal. She maintains not only the drive and the passion needed to build, run and fully participate in the school, she has the conviction and belief in it's guiding principle; "If a child can't learn the way we teach, maybe we should teach the way they learn."~Ignacio Estrada
BridgeHaven Academy is rooted in this fundamental principle. It is applied to every aspect of the school. The curriculum, programs, social engagements and education provided to each student - BridgeHaven Academy exists to educate children to reach and exceed their potential through whatever method works best for the child.
In addition, as Lynn began developing and creating BridgeHaven she looked back over her career, She feels God has been preparing her for this role over her lifetime. She began teaching in the early 1990's and taught various programs from Gifted and Talented to Reading Recovery and everything in between. During that time she earned a Master's Degree in Education Administration, but her love was teaching, so she completed the coursework earning a Specialist's Credential in Exceptional Education. After moving to Tampa, Lynn left the classroom to work at the college level supervising student interns. It was in that position she found her true calling for being involved in implementing change for our exceptional students. She is now looking forward to being able to use all of the on the job training to create the perfect environment that will foster learning and presume competence for her son and so many children like him.
BridgeHaven Education & Responsibility
Presume Competence Of Every Child

Will Listen & Allow allow your voice to be heard.

Encourage Social Interaction

Close The Academic Gaps Missing In Each Student's Education

Develop Curriculum Designed To Meet The Individual Student's Needs

Foster Supported Typing Independence

Work to Overcome obstacles & connect the mind & body using Supported Typing

Raise Awareness That Other Methods Of Communication Work

Ensure Best Practice & Proper Technique Is Always Engaged & Held Accountable

Support For Every Students Individual & Family Needs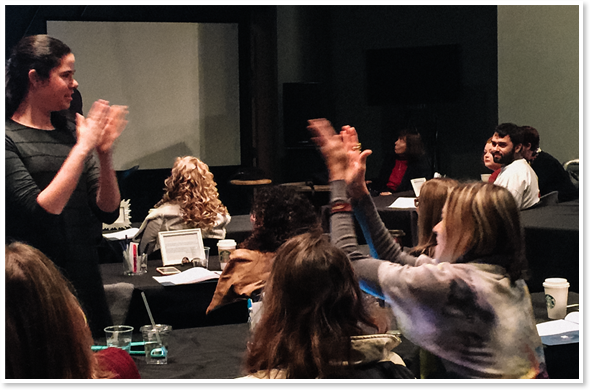 BridgeHaven Address:
Campus of Redeemer Church
190 S Roscoe Blvd
Ponte Vedra Beach, FL 32082
School Hours:
9:00am - 3:00pm
Business Office Hours:
9:00am - 3:00pm
Contact Us
(904)687-6072
At BridgeHaven Academy, we will...
Presume competence in every child. Find and strengthen that competence through a curriculum based upon the needs of each individual, to give a voice to those who cannot speak. We foster a mind and body connection of supported typing with a goal of independent typing through enriching activities to close academic gaps in the student's education.
Offer Curriculum, Programs & Enrichment Activities;

Utilize Sunshine State Standards in Language Arts, Mathematics, Science, Social Studies

Enrichment with Physical Education, Health, Art, Music and Technology

Share & Grow with our Community with outings & programs to welcome our neighbors

Peer involvement & participation in Programs & Activities in all above extracurricular programs
Our Staff & Administration:
Our staff must and will consistently undergo proper training to guarantee safety, understanding, and support for every student's individual development. Student to teacher ratio; For every three students, two teachers, one certified teacher and one facilitator.
Admissions:
To be considered for Admission to BridgeHaven Academy applicants must;
Supported Typing / Facilitated Communication Evaluation

Training, Certification & Mastery of Supported Typing by Master Trainer.

Family has embraced this method of communication and uses & practices regularly. Using the Supported Typing program and continual practice for a period of six months to one year. This typically is what is seen to bring the student to a Supported Typing Proficiency Level necessary for success.